Struck by strange reminiscences after a road accident, a teenager on the run seeks to understand who she is: thus begins "Prométhée", your new obsession with Odile Vuillemin as a shrink and Camille Lou as a cop, to follow on RTL-TVI .
It's definitely time for a revival of fantasy on our channels! After "Vortex", launched at the end of December on Tipik, make way for "
Prometheus ", the new genre series from TF1, to discover for the first time from this Wednesday, January 11 on RTL-TVI.
Carried by a distribution with small onions, this supernatural thriller against a backdrop of family drama stands out as the first good surprise of the year. It tells the captivating story of a fugitive who, after being hit by a car on a rainy evening, remembers nothing. Neither who she is nor where she comes from. All he has left is his unusual first name: Prometheus. Taken in by the couple responsible for her accident, the amnesic teenager quickly finds herself plagued by disturbing visions that connect her to a crime scene whose killer is still at large. While she seeks to recover her memory and understand what connects her to this assassination which still agitates the authorities, she discovers incredible physical abilities.
If the starting premise remains quite classic (an investigation against the backdrop of an identity quest), the plot, well-crafted and full of mystery, quickly turns out to be addictive. The narration is rhythmic, the tension rises crescendo over the six episodes, and you will necessarily want to know the end of the matter.
Conceived by the pundits of French fiction, including Nicolas Jean, screenwriter on "La Mante" and "HPI", "Prométhée" also seduces with its effective soundtrack and its beautiful Nordic-inspired imagery. Already at work on the astonishing "Plan B" (with Julie de Bona and her back and forth in the past to save her daughter), the director Christophe Campos even dares some special effects. Linked to the powers of the heroine, these contribute to the success of the soap opera, whose pitch is similar to the American series "John Doe" and "Kyle XY" from the early 2000s.
An enticing cast
After a moving opening scene, the series turns into a crime thriller and captures the attention of adult viewers as much as that of a younger audience, since it is largely led by convincing young actors. Starting with Fantine Harduin, 17 years old.
Revealed in "The new adventures of Aladdin", the Belgian actress with a baby face also stood out in the first two seasons of "Ennemi public" and, more recently, in the family drama "L'absente", with Thibault de Montalembert. It is she who gives substance to Prometheus, surrounded by Aymeric Fougeron ("Dangerous Liaisons", on Netflix) and Margot Heckmann, remarkable in her role as a plague more touching than it seems.
We do not sulk either our pleasure to follow sure values ​​of the small screen, of which Odile Vuillemin and Camille Lou. The first, always very accurate in her compositions, plays the jovial Marie Clairmont, a psychiatrist who will try to solve the enigma Prometheus. The second, which we also find in season 3 of "I promise you" (which has just started on Plug RTL), plays the cop Elise Kirvin, responsible for elucidating the murder.
Alongside them are Marie-Josée Croze and Thomas Jouannet, who open the ball in the role of the couple who mowed down the teenager. Accustomed to solar roles, the ex of Alexandra Lamy takes on a darker character here, and it suits him well!
Read also
Aude de Commarque presents her life as a chatelaine to us in "Roots and wings": "Castle life is very physical"

Tonight on TV


Through Cinema-TV-Review

"Millennium – what does not kill me": Claire Foy, victim of a stalker

Tonight on TV


Through Cinema-TV-Review

"Everybody is BO": the history of the greatest film soundtrack hits

Tonight on TV


Through Cinema-TV-Review

"The Outreau affair": the incredible legal fiasco told on RTL-TVI

Tonight on TV


Through Cinema-TV-Review

Aurore Morisse ("Case concluded"): "I had an accident just before Christmas"

Tonight on TV


Through Cinema-TV-Review

"Faking Hitler, the scam of the century": the scandal of Hitler's fake notebooks

Tonight on TV


Through Cinema-TV-Review

See all news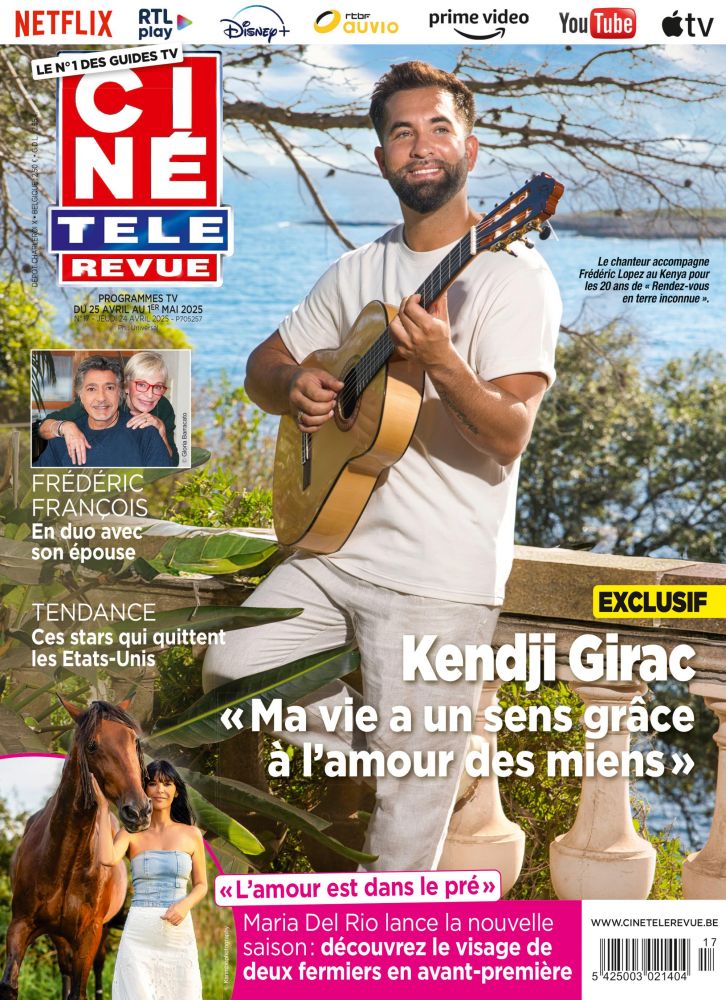 Read the magazine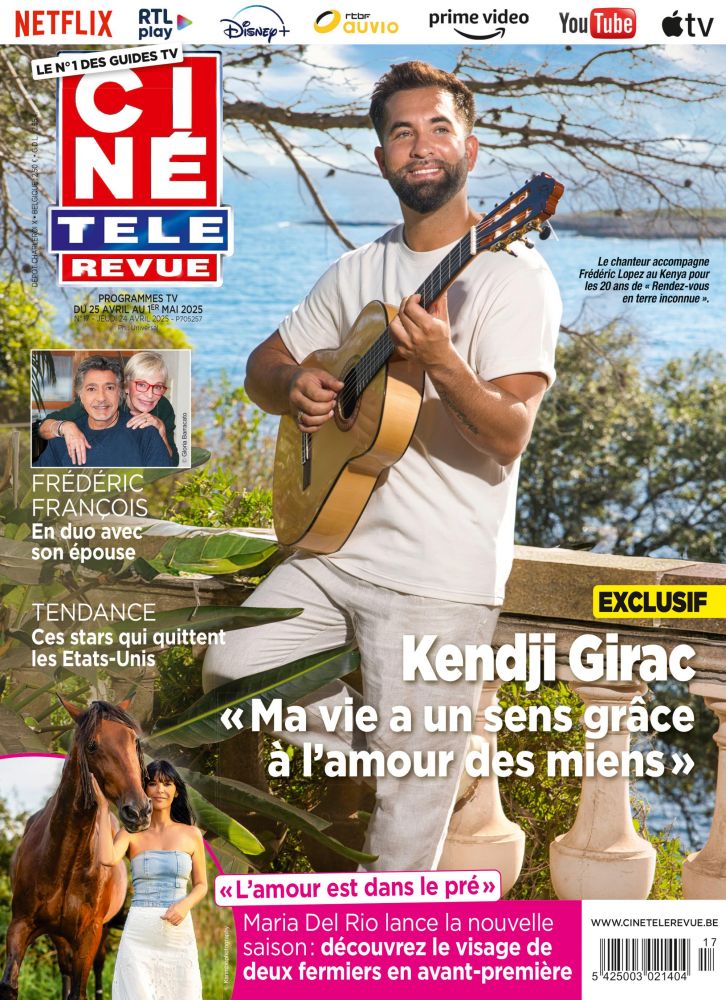 Subscribe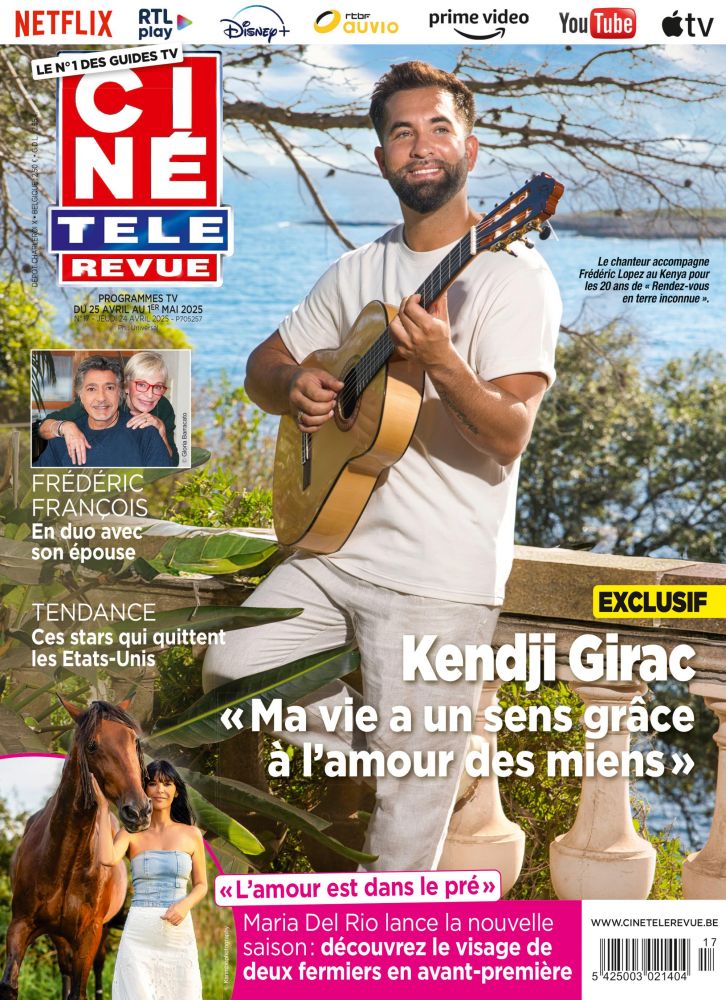 Subscribe







Most read
RTBF unveils the face of the one who will present one of its cult programs (photo)
TV

Enora Malagré returns to her role as a columnist in "Touche pas à mon poste": "I had to play the insolent cousin, it was written on my contract"
TV

'How Avatar Changed James Cameron': A Look Back at Avatar's Phenomenal Success
Youtube

Chris Evans makes his couple official on Instagram and his fans can't get over it: "Is it really true then?"
People

Speechless, Salvatore Adamo is forced to cancel a concert in Barcelona: he is asked not to sing anymore
Music

"I did not want to put only my name on a campaign": Virginie Hocq, ambassador of the 53rd campaign of Islands of Peace, went to Tanzania
People

"Prométhée": a fantastic series that keeps all its promises, led… by a young Belgian actress, Odile Vuillemin and Camille Lou!